Regular price
Sale price
$120.00
Unit price
per
Sale
Sold out
If you're ready to be everyone's favorite gift-giver we have just the thing for you. It's unique and one of a kind and perfect for the person who has everything!
So whether you are treating yourself or a special friend, we know you are going to fall in love with our monthly happy-mail, filled with a seasonal kitchen towel surprise! 
Perfect for wedding gifts, shower gifts, birthday and Christmas presents and so much more! 
WHAT YOU GET IN YOUR BOX:
1. A one of a kind, exclusively designed seasonal flour sack kitchen towel delivered every month to your front door.
2. Exclusive member DISCOUNTS.
3. And to top it off - FREE SURPRISE KITCHEN GIFTS mixed in with your box and delivered throughout the year. 
4. Plus FREE SHIPPING!
The only down side is that it only lasts for 6 Months! 
HOW IT WORKS:
Each month's box reflects a seasonal theme - Halloween, Christmas, Patriotic, Summer, etc.
When you sign up you will be billed one time, for a 6 month subscription cost of $120 that includes FREE SHIPPING and 6 packages, sent over the course of the next 6 months.
Each month orders will ship on the 25th of the month. 
Order before the 15th of the month to receive THIS month's Towel of the Month!
Order AFTER the 15th of the month and your order will ship the following month.  For example, if you subscribe on January 20th, your first order will ship Feb 25th. 
Flour Sack Kitchen Towel Fit & Material: 
Thicker & Absorbent, 100% Pure, All-Natural Ring Spun Cotton - 

Because unlike towels at department stores, our cotton towels LOVE water and just can't seem to get enough!
Artwork is digitally printed into the towel and commercially manufactured and packaged and ready for display in your kitchen!

 
Oversized 28" x 28" - 

Because drying BIG dishes with SMALL towels is THE WORST!  
Designed and shipped in USA - Manufactured in India
Store Discounts/Coupon Codes do not apply.
    ** Looking for a different pre-paid Gift Subscription?  Try our 3 month, 6 month or 12 month options.  All are pre-paid and expire after 3/6/12 months.
Share
View full details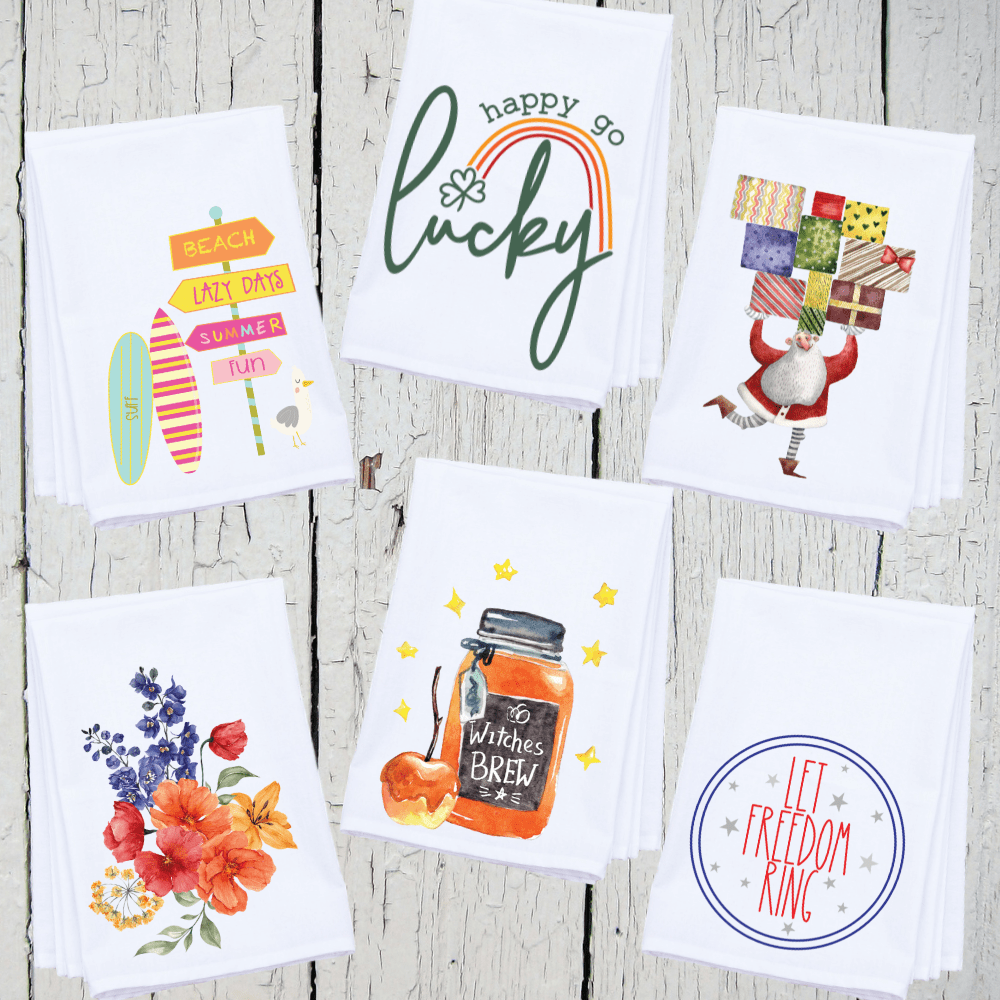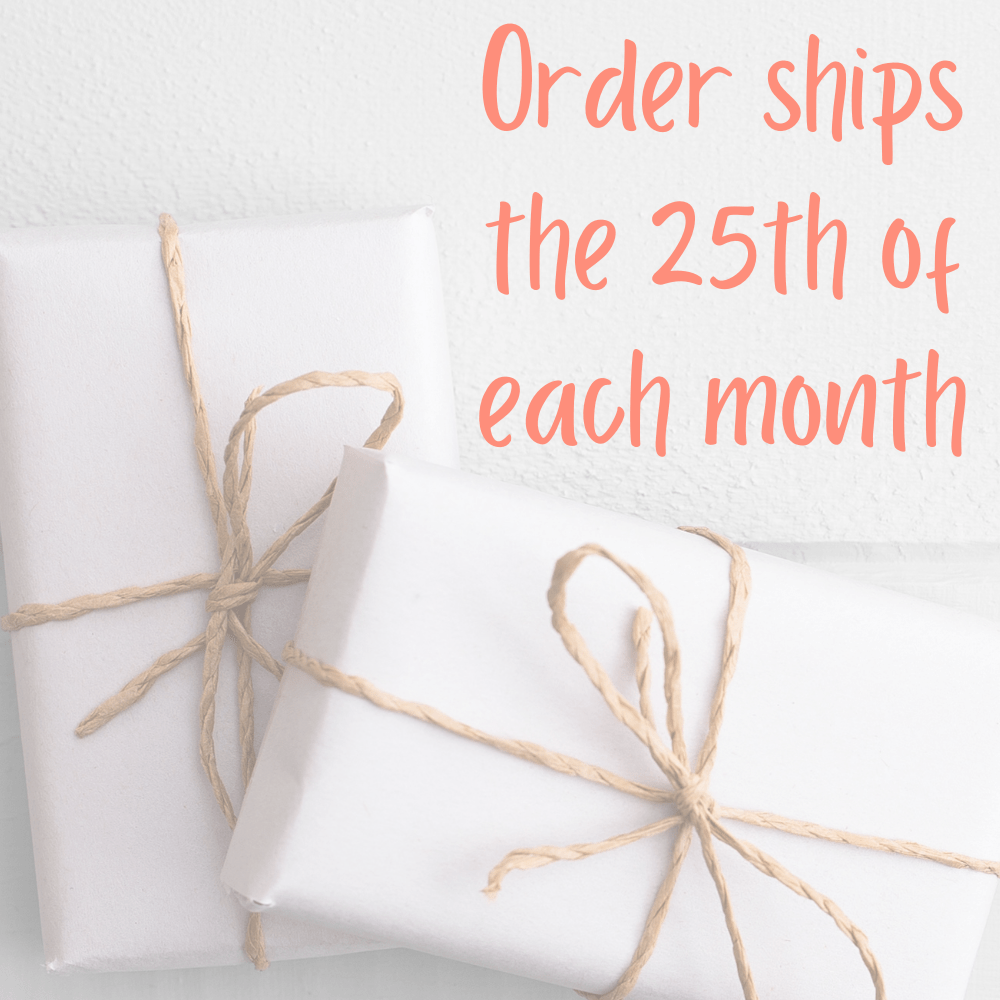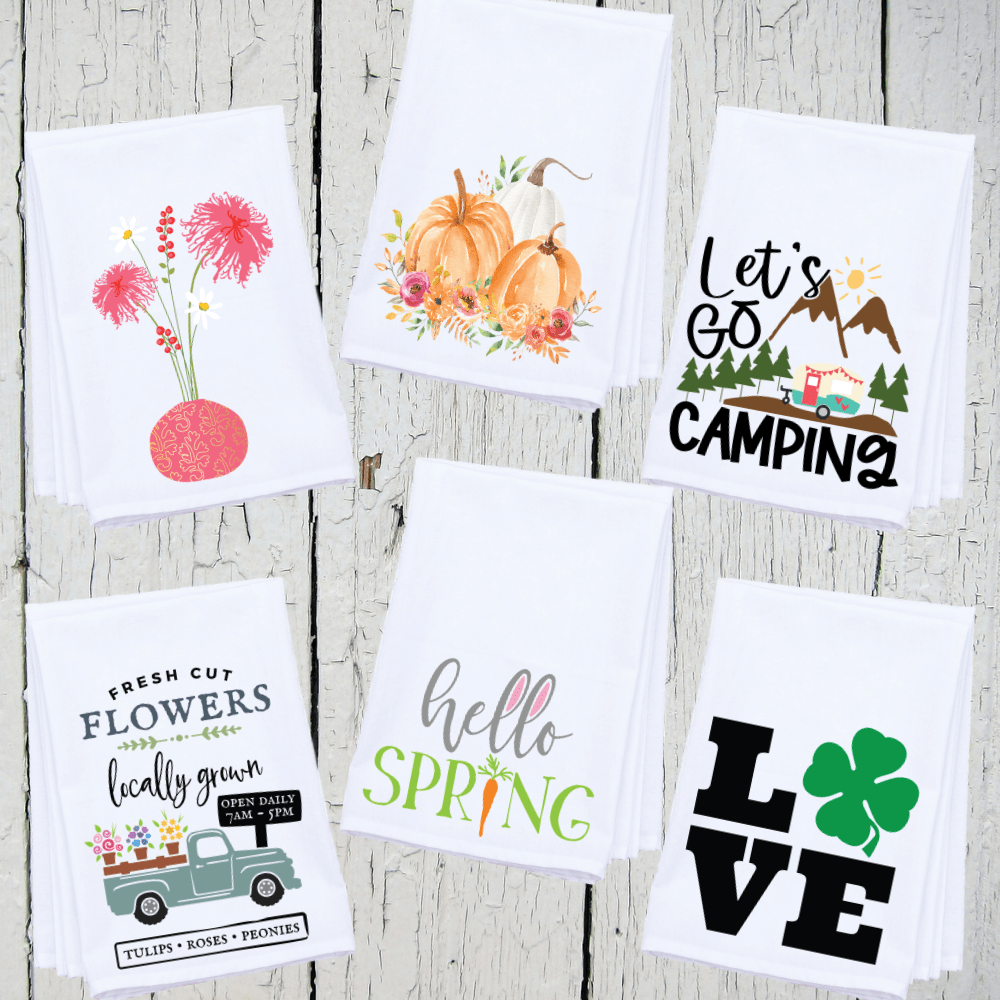 Nice surprise!
Loved the towel design and the sweet extras enclosed in the box. This is the first of my subscription. I am very pleased!
Gift Option
The towel and extra item were great, but I didn't like that the receipt showing price was included in the shipment. I sent the subscription as a gift, so it would have been nice if there was an option to hide the cost. Thanks!