Regular price
$7.00
Sale price
$7.00
Unit price
per
Sale
Sold out
You have unlocked a free gift!!  Congratulations!
It's our super absorbent, clean up any spills in seconds Swedish Dishcloth Pumpkin or Apple Pies!
Forget the wasteful and "we-use-WAY-too-many" paper towels, fall in love with our reusable Swedish Dishcloths!
All natural, quick drying, antibacterial cloths that replace 17 paper towel rolls!
Our reusable paper towels are so durable and SUPER absorbent...you've never seen anything quite like 'em! 
Just add water and wipe away your messes.  Perfect for spills and messes of all shapes and sizes.  
Just throw them in the clothes washer for a quick clean or 40 seconds in the microwave to disinfect, and you are good to go! 
Typical towels will last over 6 months!  (Best to keep them out of the dryer though, that will just break them down a little quicker.)
1 dishcloth replaces more than 17 paper towel rolls!
Absorbs up to 15Xs their weight! 
Made from 70% Wood Pulp + 30% Natural Cotton and measure 8"x7" each.
Colors may vary due to different screen resolution
Pack includes 1 of each design for a total of 3 Swedish Dishcloths
ONLY 2 per customer please. If more than 2 are purchased only 2 will be shipped.

Shipping cost for 1 Pumpkin Pie Swedish Dishcloth: $3.99
Shipping cost for 2 (1 Pumpkin Pie Swedish Dishcloth + 1 Apple Pie Swedish Dishcloth): $6.99
-- If you would like to order both, just add 2 to your cart and we'll send one of each! If you order just one, we will send you the Pumpkin Pie Swedish Dishcloth.
Share
View full details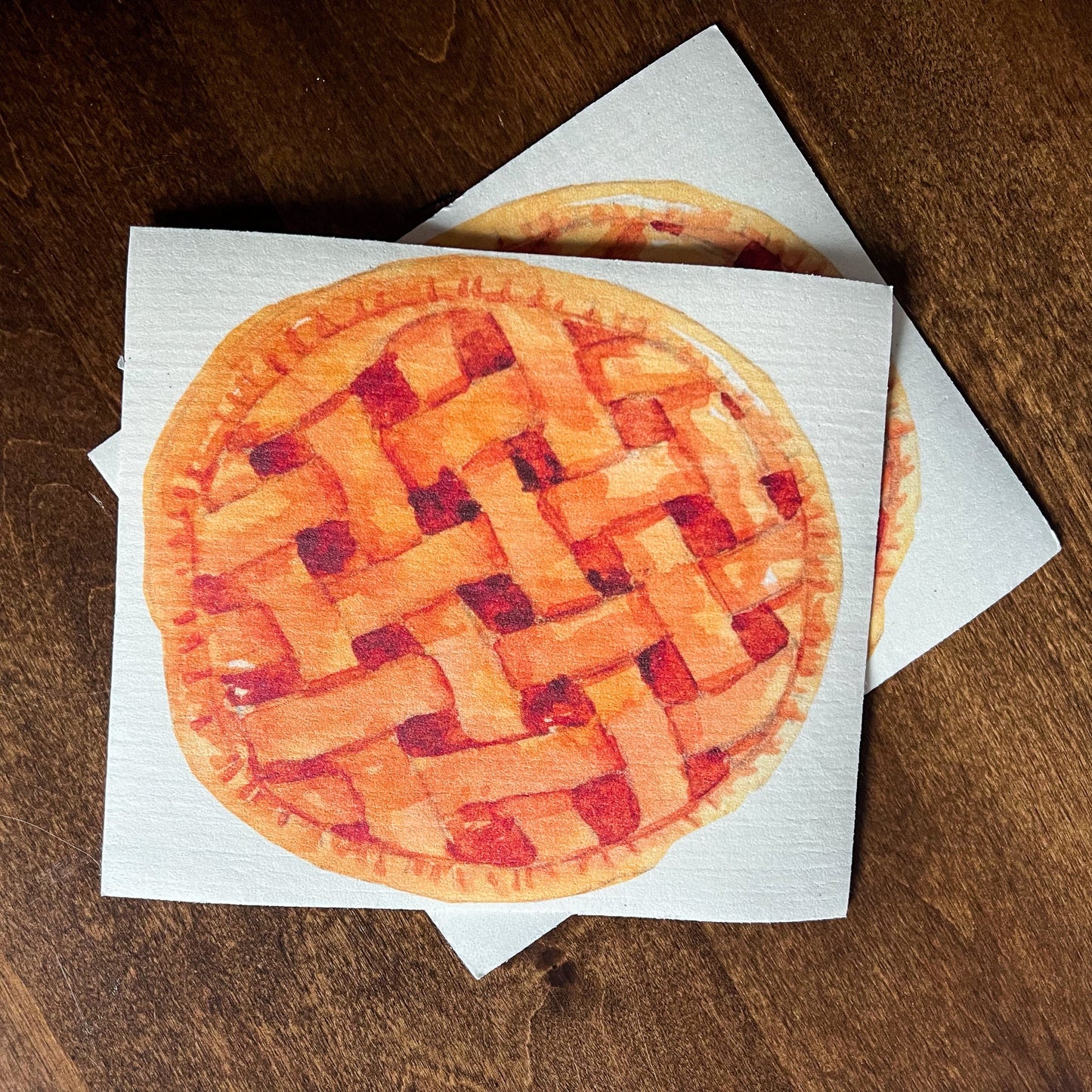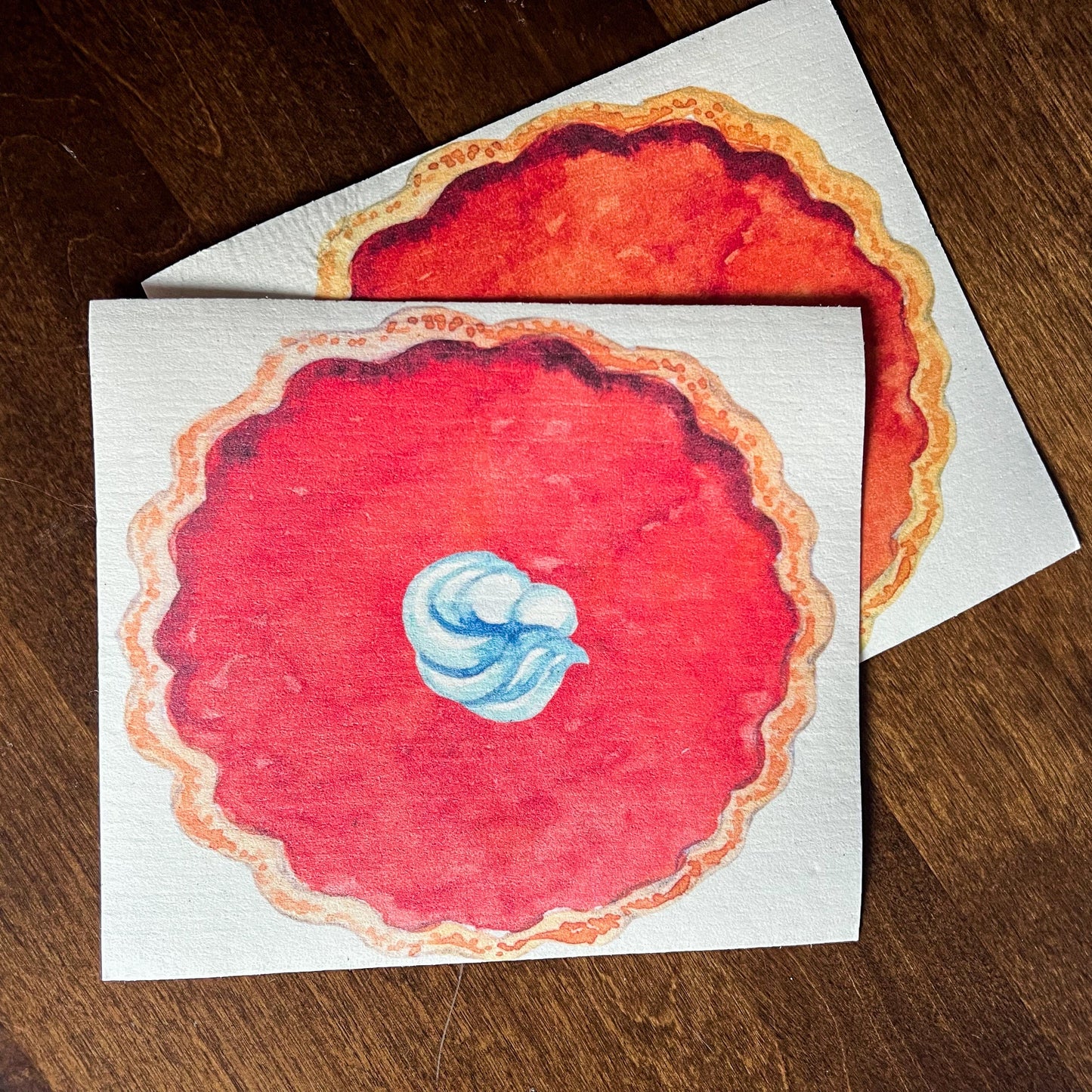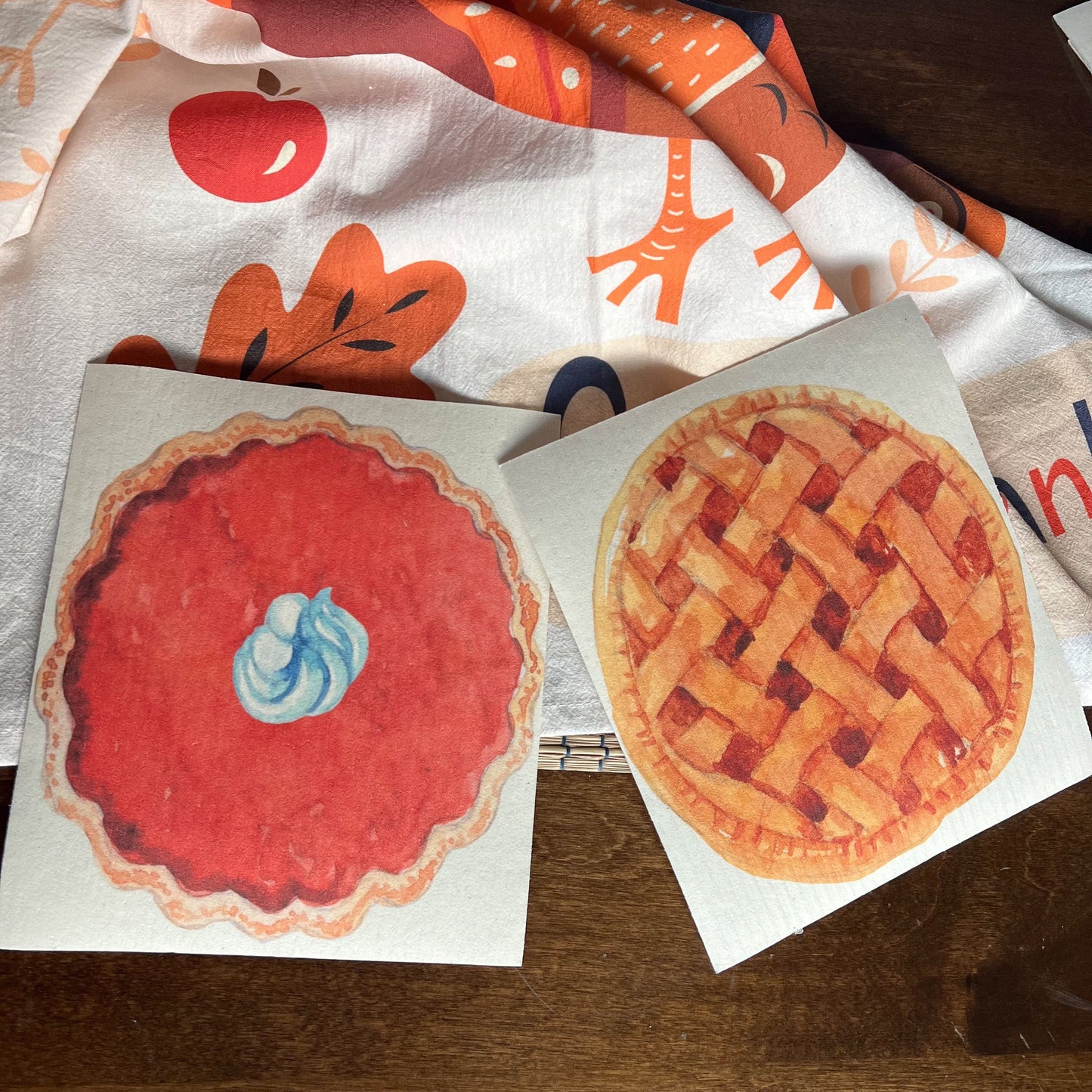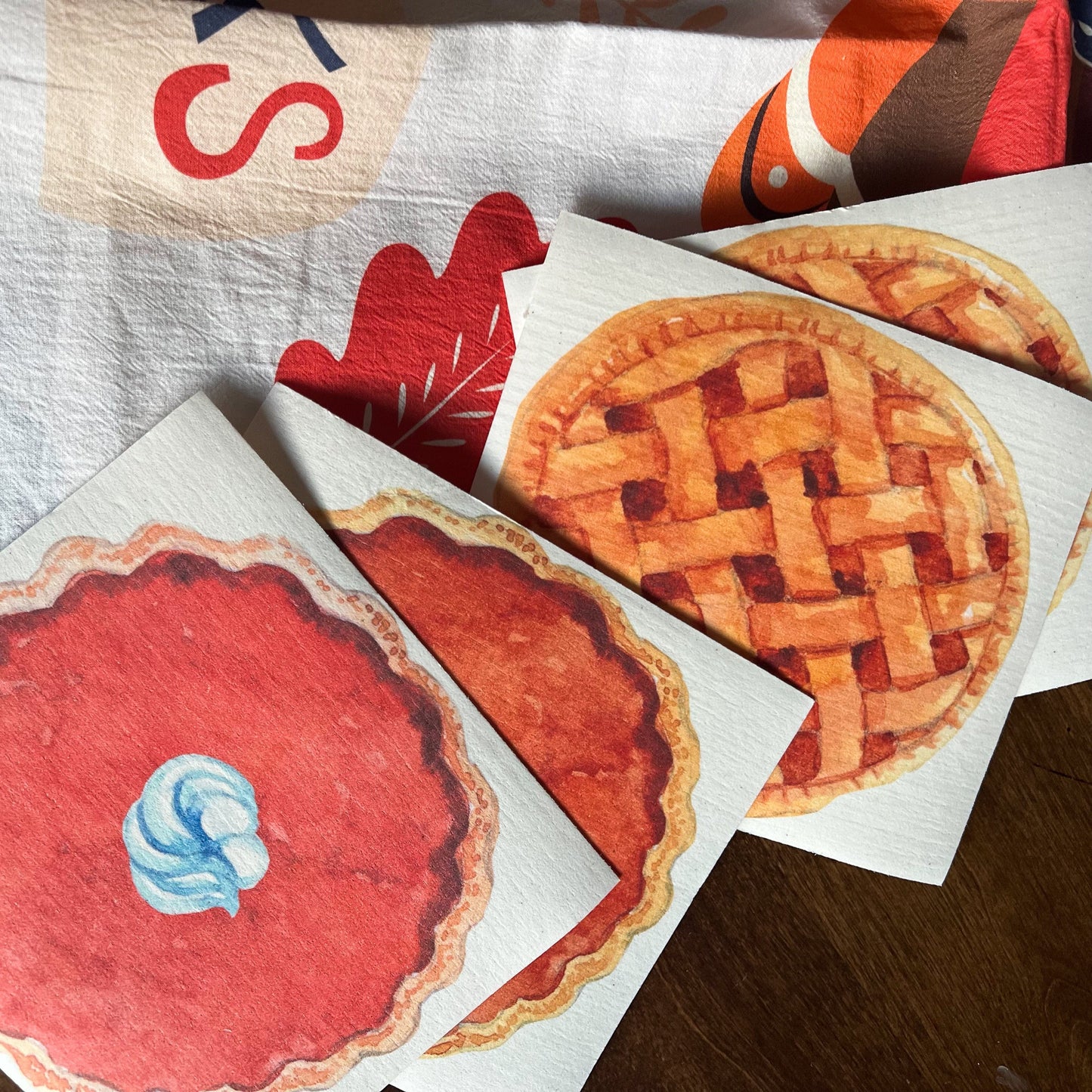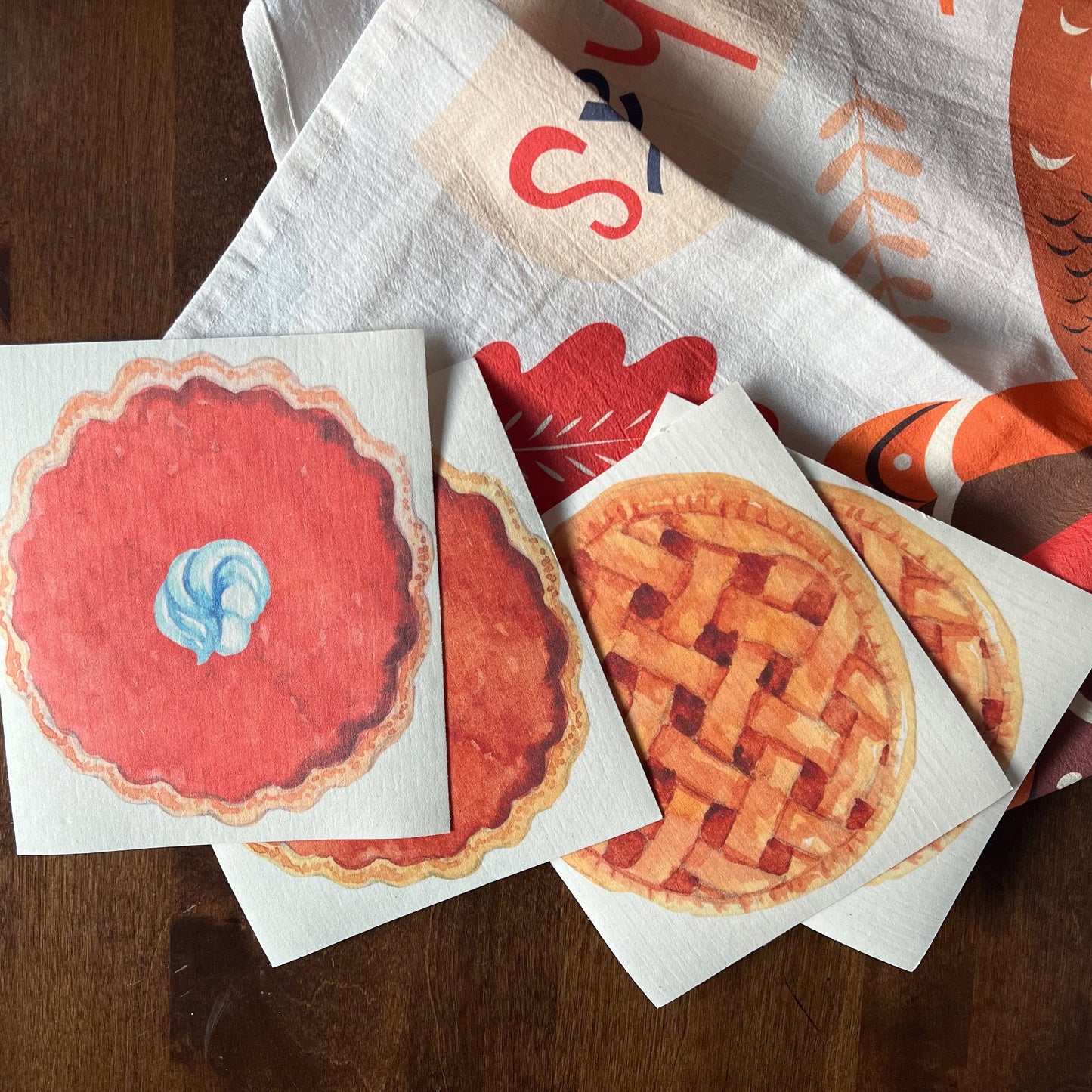 Love 'em!
I absolutely love the Swedish dishcloths. Having 2 new ones with a fall look makes me so happy!
So Cute and Useful
My Swedish dishcloths are pretty and useful in my kitchen! I'm so glad I gave them a try!