Christmas Countdown - Day 11
It's Day 11
It's the season of parties and get togethers and today I'm heading out to my church Christmas Party.
Which just got me thinking, are you ready for all of your get togethers?
Every year, we do a big family gathering and play some off the wall Christmas games that ends with our Christmas Bingo Gift Exchange. It has to be one of my favorite Christmas traditions. 
🎄 But I'm always on the lookout for some new fresh ideas and just came across a site that has compiled 45 of the Most Entertaining Christmas Party Games, and looking through the list, I am ready to switch things up this year!
From the Christmas Kisses Game to the Christmas Movie Game, if you are looking for new ideas for your next get together, this is a great place to check out.
Wishing you a memorable and absolutely hilarious get together.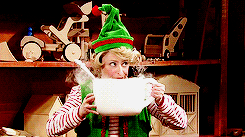 See you in your inbox tomorrow!
- Michelle