Christmas Countdown - Day 11
I know you're probably not a BIG recipe user...I mean, you probably do a lot of throwing and going and just trying to get food on the table so you can get back to what you really want to be doing.
But, there are those times, that you just get the urge to whip up a batch of homemade goodness.  Does that sound about right?!
Well, the other day, I ran across this 👩‍🍳 Holiday Baking Tip: For perfect baking results, use a scale not measuring cups and spoons. It'll guarantee the same results every single time.
I was intrigued, I mean, it would be nice to know that something in my life was going to give me "perfect results"!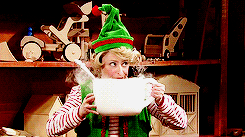 Which got me wondering...are YOU using a baking scale? 
Because I'm not, but I'm not thinking it might be something fun to try next year, you know, after the holidays and all.
Want to learn with me?  Let me know!  
In the meantime, I found this great resource that shows you the ins and outs to maybe get your mind thinking about whether this is something you want to pursue a little bit more...
See you tomorrow!
Michelle