Regular price
$15.00
Sale price
$16.00
Unit price
per
Sale
Sold out
Take me to the beach - yes, all summer long will be just fine!

The warmth of the sun, the soothing sound of the waves , the soft sand underfoot - it's impossible not to be happy on the beach!

Be in your happy place ALL summer long with our Take Me to The Beach Flour Sack Towel that is going to make the time in your kitchen this summer that much more magical.
Plus, our flour sack towels are made of a thicker, re-useable 100% pure premium cotton, which even makes them more absorbent than other towels on the market.
Grab yours before they're gone!

 4 Favorite Ways to Use Your Flour Sack Towel
(Do your other towels do that?)
1- Dry dishes and cutlery – Finally a lint free experience when drying glasses and other dishes.
2- Streak free windows - Save those paper towels for another day, grab your flour sack towel and your favorite window cleaner and start enjoying beautiful windows and mirrors all over your home. 
3- Potholder or oven mitt – It's already hanging right there looking SO fun in your kitchen...go ahead and fold it into quarters or half, because they work perfectly for protecting your hands.
4- Clean salad – run greens and herbs under water, lay out flat and roll them in the towel and this will absorb all the moisture in the salad. 
Fit & Material: 
Thicker & Absorbent, 100% Pure, All-Natural Ring Spun Cotton - 

Because unlike towels at department stores, our cotton towels LOVE water and just can't seem to get enough!
Artwork is digitally printed into the towel and commercially manufactured and packaged and ready for display in your kitchen!

 
Oversized 28" x 28" - 

Because drying BIG dishes with SMALL towels is THE WORST!  
Designed and shipped in USA - Manufactured in India
Grab your Flour Sack Kitchen Towel before they're gone. 
Limited quantities available.
Share
View full details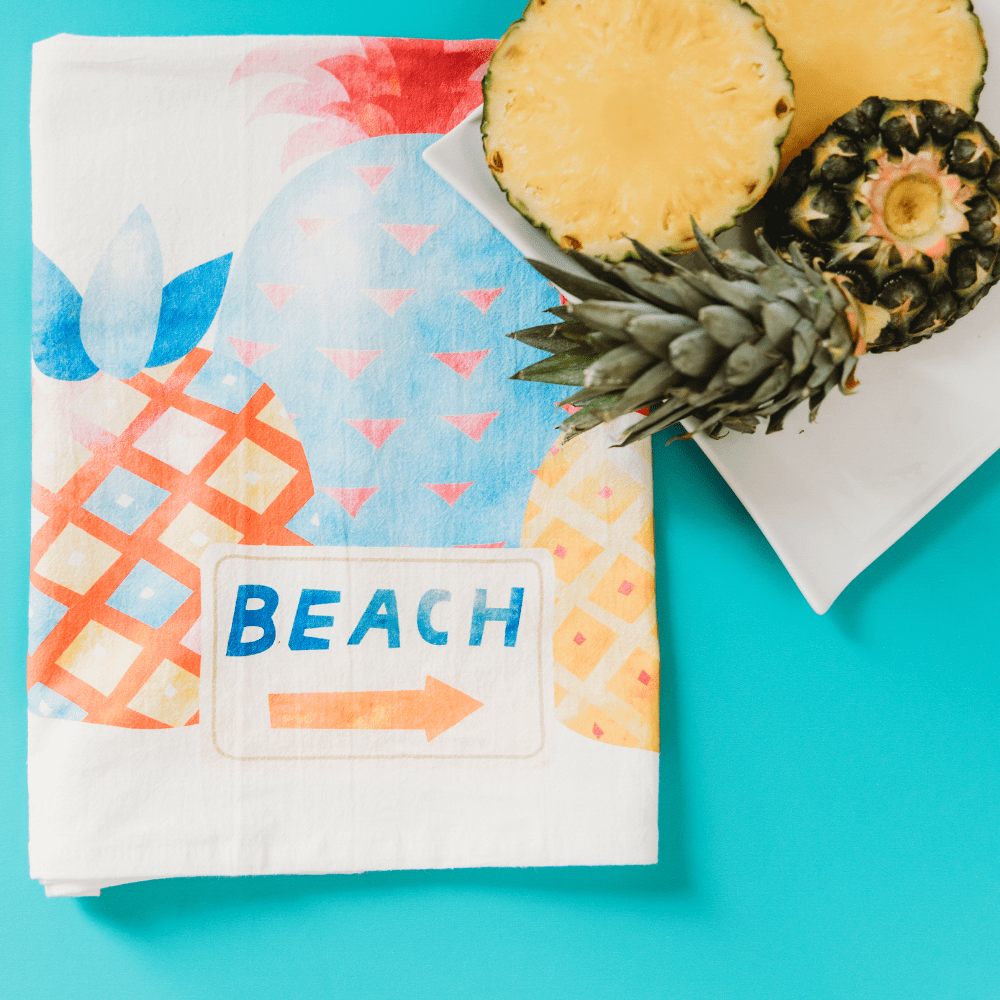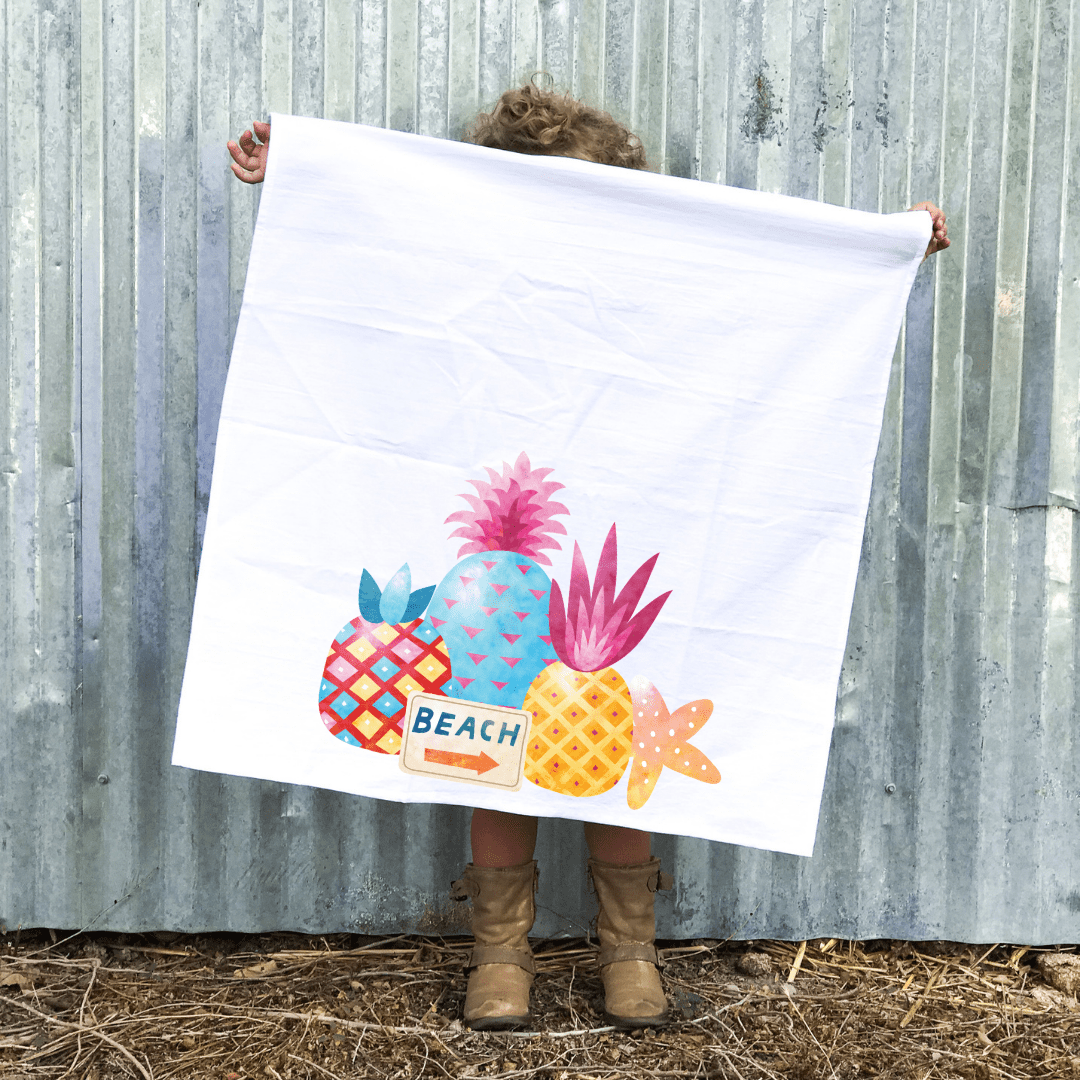 Beach Towel
Like all the towels, this one is perfect. I have a beach theme in my bathroom and had been looking for a matching towel. I've bought numerous towels (also, won 2) and love them all. I would definitely recommend these towels (and accessories) and will continue to purchase them.