Regular price
$15.00
Sale price
$16.00
Unit price
per
Sale
Sold out
It has to be the BEST way to kick off summer...
Every year our town hosts "SummerFest" on the first weekend of summer - rides, booths, performances and my favorite - the parade!
It was 9:10 in the morning last Saturday morning. 
I sat watching and waiting, excited for the parade to begin and looking for any sign of action coming down the road. 
And then, there it was - the American flag. 
Maybe it's just me, but as it marched its way down the center of the parade route, spectators proudly stood with a hand over their heart.
For a moment my eyes got a little watery and I remembered that there is great power and great hope in our amazing country and how lucky we are that today we still can stand for something!  
Did you know that a snippet of the flag the Star Spangled Banner was written about was sold in 2011.  In fact, a 2″ x 5″ swatch of it was sold at an auction in 2011 for a whopping $38,000. The rest of the flag is on display at Smithsonian's National Museum of American History.

Not to worry, we're not going to charge you even a fraction of that for our Star Spangled Banner inspired flour sack towel ready to inspire in your kitchen all summer long!

Plus, our flour sack towels are made of a thicker, re-useable 100% pure premium cotton, which even makes them more absorbent than other towels on the market.
Grab yours before they're gone!

 4 Favorite Ways to Use Your Flour Sack Towel
(Do your other towels do that?)
1- Dry dishes and cutlery – Finally a lint free experience when drying glasses and other dishes.
2- Streak free windows - Save those paper towels for another day, grab your flour sack towel and your favorite window cleaner and start enjoying beautiful windows and mirrors all over your home. 
3- Potholder or oven mitt – It's already hanging right there looking SO fun in your kitchen...go ahead and fold it into quarters or half, because they work perfectly for protecting your hands.
4- Clean salad – run greens and herbs under water, lay out flat and roll them in the towel and this will absorb all the moisture in the salad. 
Fit & Material: 
Thicker & Absorbent, 100% Pure, All-Natural Ring Spun Cotton -

Because unlike towels at department stores, our cotton towels LOVE water and just can't seem to get enough!
Artwork is digitally printed into the towel and commercially manufactured and packaged and ready for display in your kitchen!

 
Oversized 28" x 28" -

Because drying BIG dishes with SMALL towels is THE WORST!  
Designed and shipped in USA - Manufactured in India
Grab your Star Spangled Banner Flour Sack Kitchen Towel before they're gone. Limited quantities available.  
Share
View full details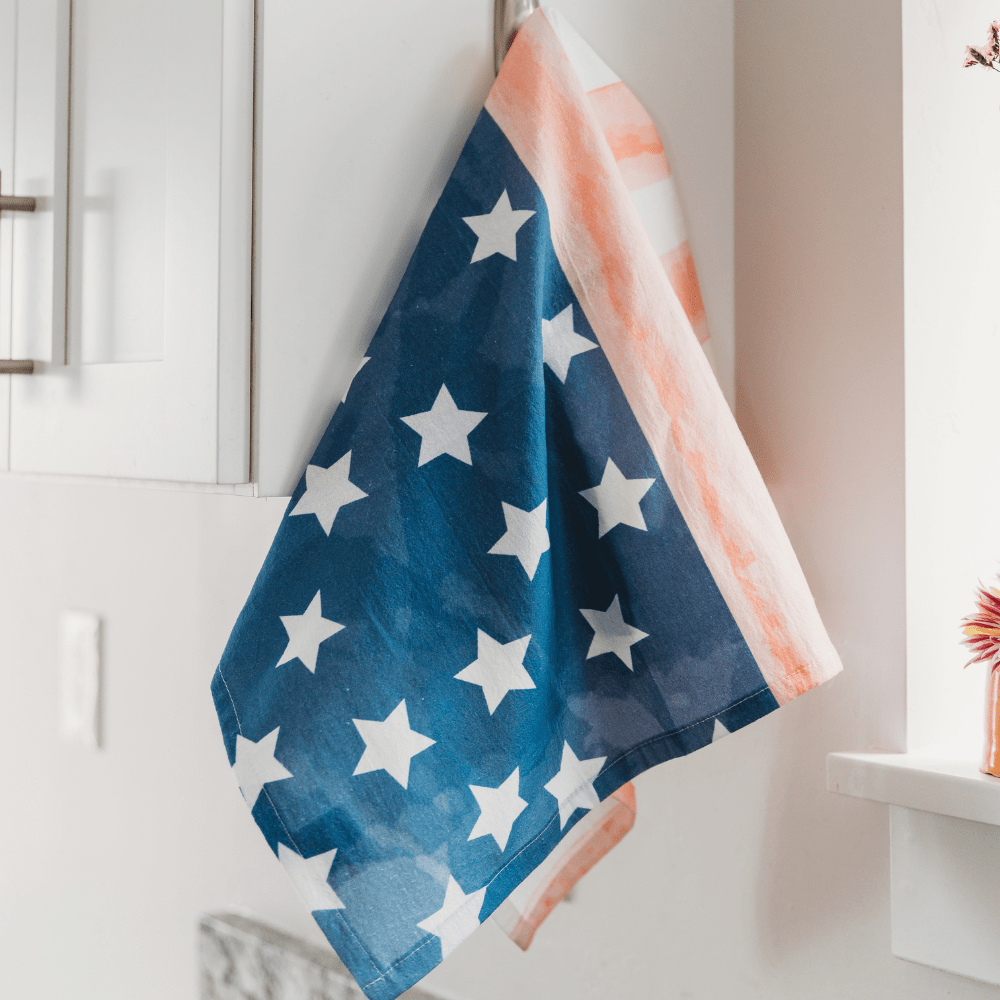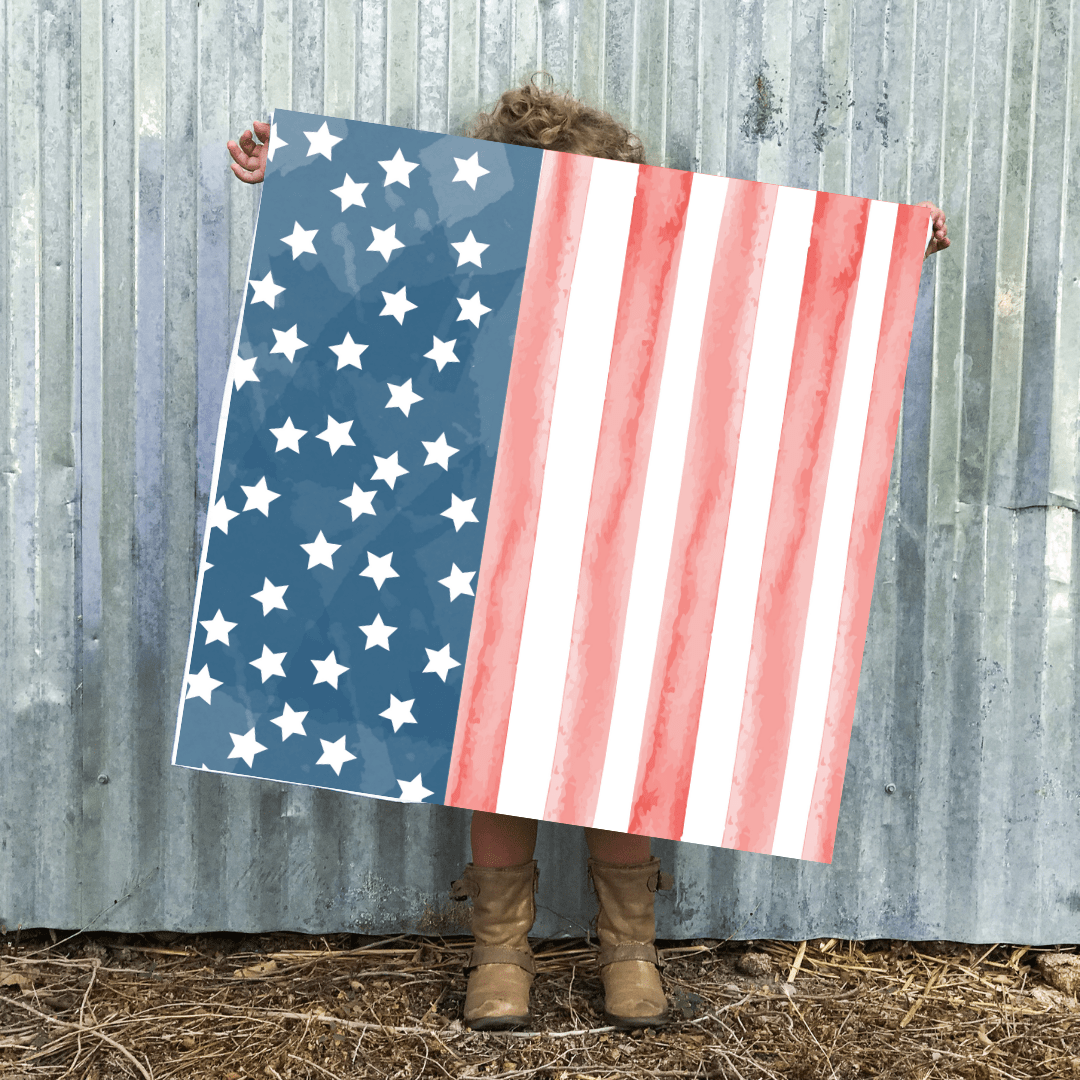 Love The Look
My Star Spangled Banner towel looks just like the pictures on the website! I can't wait to show my patriotism!
five star towel!
I bought this patriotic tea towel as a hostess gift and she loved it! The colors and quality are excellent! I always grab a few euro scrubbies as well. They are my favorite!